Training
Our Programme
Developing the training skills and knowledge of all our staff is a high priority here at Mells. Also we provide a top quality and professional service for our clients and is effectively our prime focus. We ensure training at Mells Roofing is efficient and effective and Health and Safety regulations are fully enforced. In addition this also ensures our working environments are as safe as possible for all involved.
Training at Mells Roofing is undertaken by our management team and our site operatives with additional specialist training relevant to their job role. We ensure all our onsite team hold the industry standard Construction Skills Certification Scheme. CSCS cards provide proof that individuals working on construction sites have the required education and qualifications for the type of work they carry out. The Scheme keeps a database of people working in construction who have achieved, or are committed to achieving a recognised construction related qualification.
Certified Training Courses
Our areas of education cover many subjects and apply to all our staff from Directors and Supervisors to our Office Admin staff. The following accredited and certificated courses are currently held by our relevant Director or member of staff; Please click on the course title to find out more about the course on the relevant website.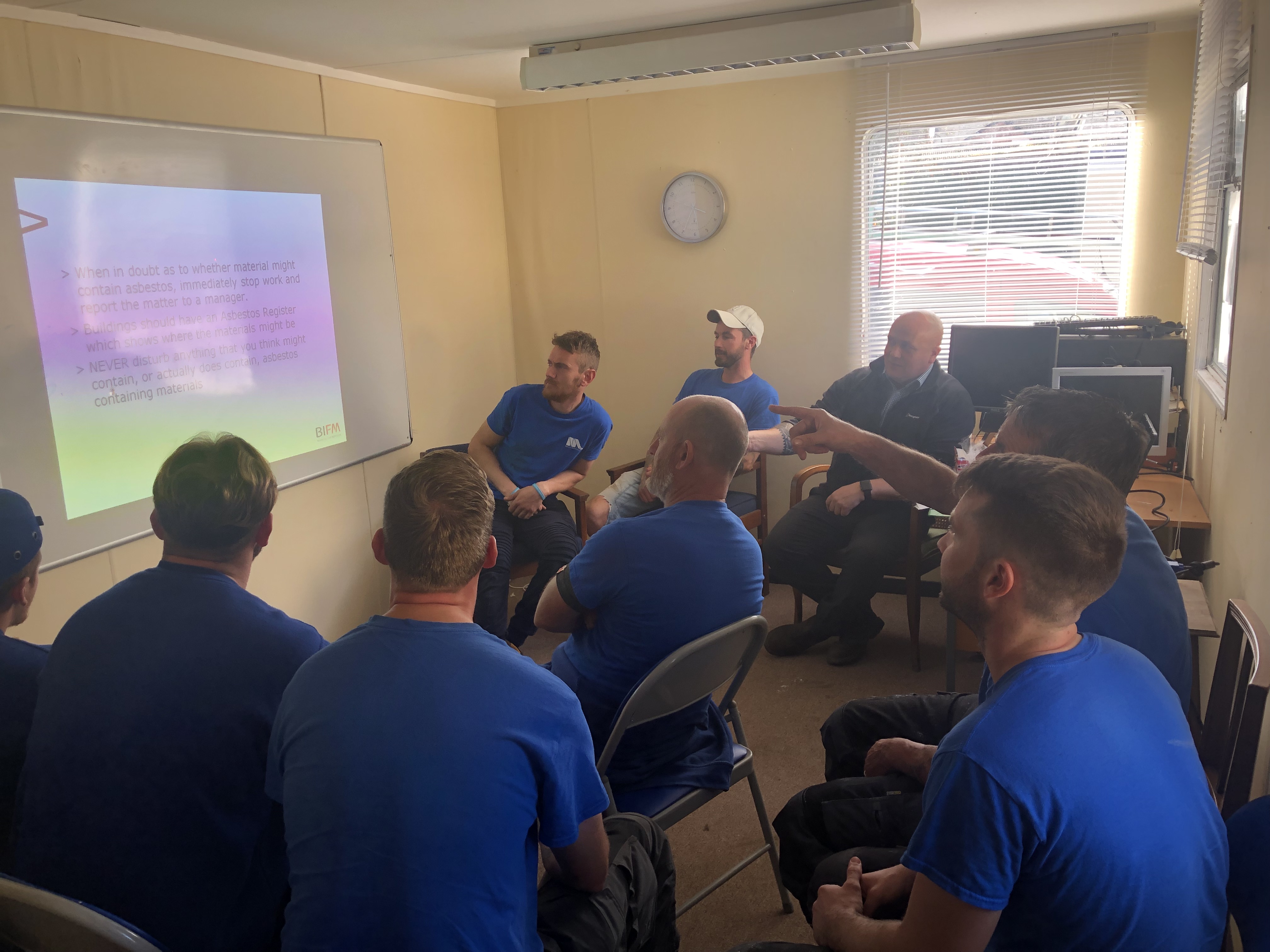 Construction Design & Management Regulations
Evoloution Accounting Software
SMSTS Site Management Safety Training Scheme
SSSTS Site Supervisors' Safety Training Scheme
ILM Level 3 in Leadership & Management
Level 3 First Line Management
Sage – Act – Data Base
Health & Safety for Directors/ Senior Managers.
Our onsite operatives and supervisors are highly trained and hold accredited certificates in the following courses
CSCS (Construction Skills Certification Scheme)
NVQ Level 2 Applied Waterproof
NVQ Level 2 Single Ply
Appointed Person First Aid
Manual Handling
Scaffold Inspection
Asbestos Awareness
Abrasive Wheels
Fire Ext & Hot Works
Use of Falls & Arrest
Fire Marshall
Lead Work
Safety Harnesses & lanyard course
Health & Safety Awareness course
Working at Height
Scaffold Awareness
Forklift
COSHH Assessor