Grange Primary School
Education, Reinforced Bituminous Membrane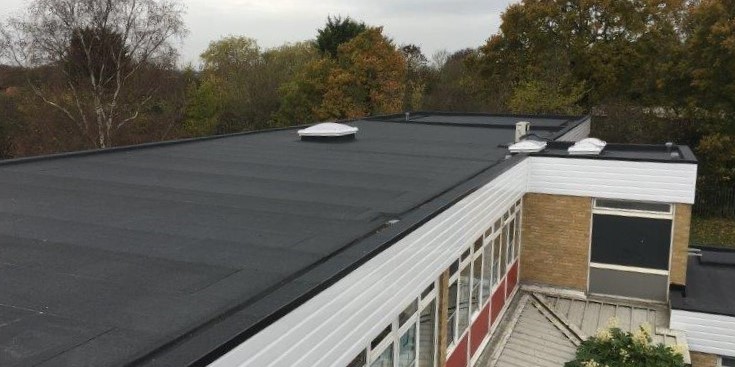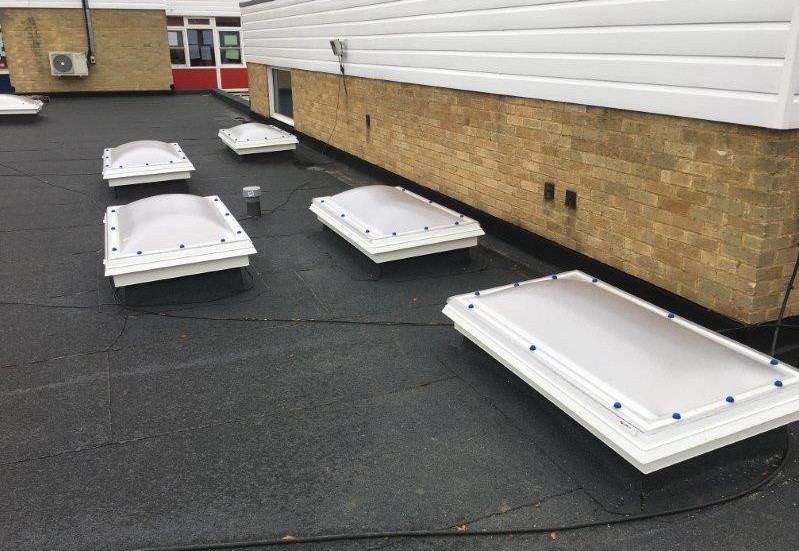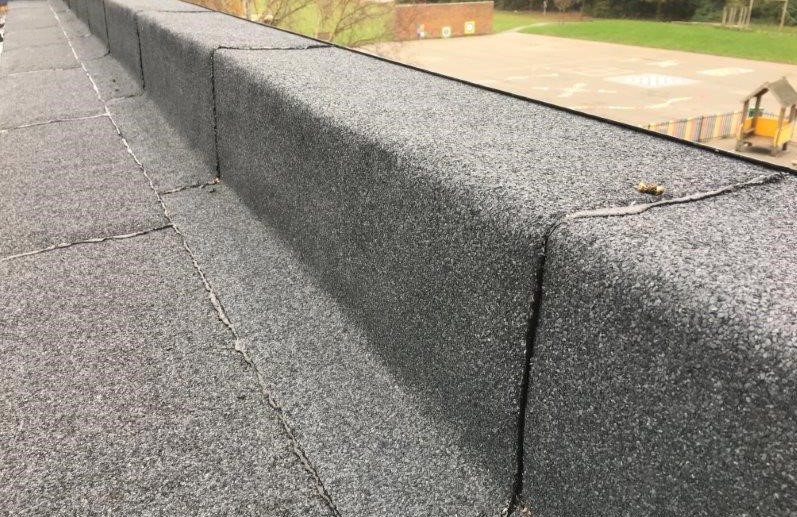 Grange Primary School
Essex County Council selected Langley to carry out a comprehensive condition survey of their school's roofs as it had been suffering from severe leaks to classrooms and corridor areas.
The survey revealed an area of wet and defective insulation on one of the three roofs. Langley proposed a localised strip of the wet and defective area only. All other roof areas remained watertight, despite being near the end of their lifespan and were therefore suitable for overlay, making this a cost-effective solution for the client. Langley's specification also included a tapered insulation scheme to increase the thermal performance of the building and to improve rainwater drainage.
Mells Roofing Limited, a Langley Approved Contractor, carried out the installation to a very high standard. The timber kerbs on one roof were found to be extremely irregular once the old existing RBM details were removed, presenting a challenge to the installers. The work to overcome this defect, building up the kerbs in order for the new UPVC cladding to sit straight, required significant time and care.
Langley identified that several areas adjacent to window and vent upstands were significant fire risks, requiring a flame-free application, in accordance with NFRC Safe2Torch guidelines. Mells Roofing Limited also carried out the removal of a redundant tank room containing asbestos materials, following the relevant health and safety regulations in order to remove any unnecessary risk to the school's staff and pupils.
Matthew Fitzgerald at Mells Roofing Limited commented: "We very much value the need to ensure all of our works are not only carried out correctly, in accordance with the specification but most importantly carried out safely. With the introduction of Safe2Torch we have been very keen to follow all the necessary guidelines so that the safety of the client, the building, and in this case staff and pupils is always at the forefront of our working day."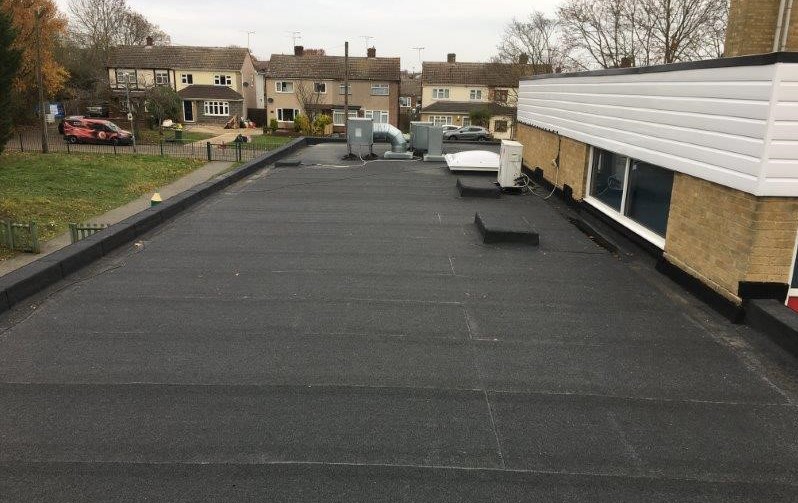 Main System Products:
Paradiene S VV
Parafoam Ultra Tapered
Adepar JS VV
Paradiene [35] S R4