Flat Roofing Replacement Essex
Mells Roofing Ltd is a family owned, Essex flat roofing firm, based in Chelmsford and Southend-on-Sea. We serve Commercial, Domestic and Local Authority clients within a 50 mile radius of Chelmsford. We carry out flat roofing throughout Essex, East Anglia, East London, and parts of Kent, Surrey and Herts. Contact us on 01245 262621 or [email protected]
Why Mells Roofing?
There are a number of flat roofing contractors out there, so why choose Mells Roofing Ltd? We think our experience is a key factor. 140 years is quite an achievement and we think testament to our expertise and the way we do business. Our website is here to convince you that we are the right contractor for your needs. Why not start by watching our short video? We look forward to hearing from you.
What we do
We offer flat roofing contracts and repairs for a range of customers such as
Home and domestic
Schools, colleges, & academies
Factories, warehouses and commercial premises
Local authorities, hospitals, fire stations and other public buildings
Residential properties/flats.
Some of the methods we use are
Reinforced Bitumen Membrane roofing
EPDM Rubber membrane
Liquid Roofing & Waterproofing and roof coatings
PVC Single Ply roofing membranes
Flame Free systems and Self Adhesive
Sedum , green roof systems.
Our accreditations
When you're looking for a flat roofing contractor, it is important to know that they have the right knowledge and expertise, the right team to carry out the works and the right dedication to deliver a first class end result. At Mells Roofing, we believe that our accreditations go some way to demonstrating our commitment to quality contracting. The rest of the proof, is in the pudding.
Our team
Mells Roofing Ltd work closely with the Construction Industry Training Board to ensure that our management team and workforce is fully trained in all matters of Health and Safety. We have a commitment to training which builds a competent workforce, fully registered with the Construction Skills Certification Scheme (CSCS). We are also proud to support young trainees coming in to the industry and provide opportunities for others to achieve National Vocational Qualifications.
Showing continued commitment to working closely with schools and with vulnerable adults, Mells Roofing Ltd conduct CRB checks on all their employees and sub-contractors where applicable.
Our guarantees
Quality contracting brings guaranteed work. Quality materials bring extended guarantees. Working closely with all the major manufacturers, we can provide guarantees beginning at 10 years and going right up to 25 years. All the materials we use have very long life expectancy and are intended to last far longer than the guarantees currently available. We can advise on the best systems for the job.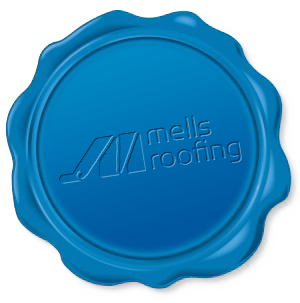 View the Mells Roofing Mission and Vision statements
View our Brochure
Customer testimonials
We're proud of our reputation. We always put our customers first and we think it shows through some of the feedback we receive. If you are looking for a flat roofing contractor you can trust to deliver exceptional service and results, get in touch with us today.
Accreditations